Smart and innovative digital marketing.
Growth marketing for venture-backed brands on a mission to make the world a better place.
WHAT WE DO
Grow your brand with a tailored customer experience.
Good information makes for good decisions. In competitive markets, knowing how best to retain your customers is the most efficient and impactful way to grow your brand. We help you do this with a focus on inbound marketing, designing an excellent purchase user experience, and an engaging post-purchase strategy.
MARKETING BUILT WITH GROWTH IN MIND
What We Do
Whole brand analysis
We take a holistic view of your brand and mission. From inbound marketing, to onsite experience, to email campaigns, every detail is optimized your client.
Full journey integrations
Are your marketing, sales, and customer service all sending the same message? Our software partners and branding experts work together to make every touchpoint work for you.
Your partner in growth
Growing pains aren't just for kids. As you scale and succeed, we are here for you creatively and strategically.
Tailored customer experiences
Using data, visual appeal, and smart content, your brand story will come through to your ideal customer in a way that excites and delights.
TESTIMONIALS
What our customers say
"We needed a way to grow our promotional efforts in a way that was cost effective and efficient. Michelle helped us implement that solution."
"Launch Creative gets startups. They have so much energy around innovation."
"It was important to us to reach an audience that reflected where our company was going. We love the result."

SITUATION
Shaka Love was presented with an opportunity to grow their business, but needed a strategy to adapt their existing Shopify site for a larger audience.
SOLUTION
We reviewed Shaka Love's existing integrations and website to implement a cost-effective and efficient way to roll out their promotional gift card program.
IMPACT
Shaka Love was able to increase sales by 150% in their slowest month, at a .2% acquisition cost. Even better, the reporting features we implemented have given insights that make this process repeatable and scalable.
LEARN
Align marketing with mission
EBOOK
Get our free ebook on how to be authentic to your mission in your marketing
Marketing can be tricky for mission-driven brands. Tell your story and grow your brand in a way that is powerful and true to your values.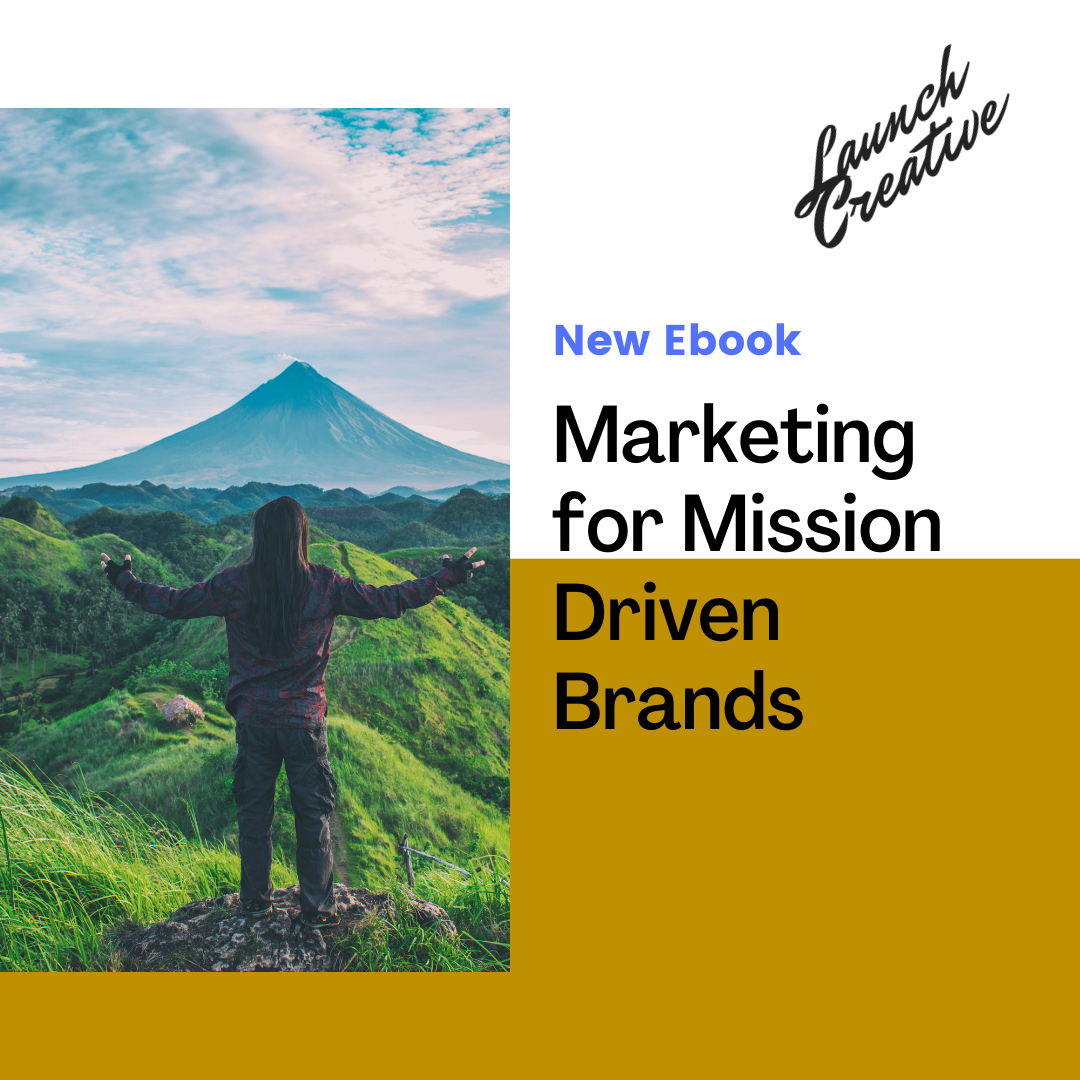 SERVICES
Digital solutions for your journey
Pre-Seed
from $17,000
Marketing strategy, website, and post-purchase engagement
Set the foundation for growth with a strong understanding of how your digital assets best reach your audience.
---
Holistic brand review
Marketing plan
E-commerce site
Post-purchase strategy and implementation
Ongoing review and recommendations
Most popular
Seed
from $38,000
Inbound marketing, custom website, tailored purchase and post-purchase engagements.
Grow your brand with scalable digital platforms that are customized to your mission and audience.
---
Holistic brand review
Integrated inbound and content marketing
Custom e-commerce site
Customized purchase experiences
Post-purchase engagement strategy and implementation
Email campaign development
Ongoing review and recommendations
Established
Custom
For established brands looking for additional growth
Get in touch for a custom quote
---
Holistic brand review
Shopify Plus implementation
Fully customized inbound and content marketing
Development of customized checkout solutions
Custom post-purchase engagement strategy and implementation with ongoing recommendations
WHAT WE DO
Marketing on a mission
What is inbound marketing?
Pre-purchase marketing can be the costliest part of your business. Inbound marketing uses content that is tailored to your customer, ensuring that your customers find you.
E-commerce that is built for your audience?
Using a combination of the research we gather during the brand review and Shopify's legendary checkout process, we build a purchase experience that engages your client and creates a raving fan.
Why post-purchase strategy?
Smaller and emerging brands often find the best use of marketing resources is in the post-purchase stage. We can help you make the most of this stage and build brand loyalty.
Get notified on new marketing insights
Be the first to know about new B2B SaaS Marketing insights to build or refine your marketing function with the tools and knowledge of today's industry.